Voluntary Employee Benefits Trends of 2018
According to an article on BenefitsPro.com titled On Trend: 9 Top Voluntary Benefits for 2018, legal plans are a desired voluntary benefit. The article notes how, at one time or another, most people need legal services, and legal plans provide "convenient, affordable and reliable legal consultation with a licensed attorney."
And, here's a sentence worth mulling over from that article: "This voluntary benefit could be useful for a wide range of employees, and could help to reduce stress of your workforce."
Another article by BenefitsPro.com, Voluntary Benefits: 12 Trends Heading into 2018, cites a statistic from the American Bar Association: seven out of every 10 people will be in need of legal services in the United States within the next year. "This," the article concludes, "creates financial strain on even well-paid employees, and the associated stress hurts productivity."
Getting More Granular: Identity Theft Protection
Money.USNews.com also provides information about employee benefits trends. This article, titled 5 Employee Benefits Trends to Watch in 2018, focuses on identity theft protection. Why? To quote another news source, USAToday.com, "Identity theft is a huge problem. In 2015 alone, more than 13 million Americans became victims of [it] at a cost of $15 billion, according to Javelin Strategy & Research. But the problems caused by identity theft go far beyond the money directly lost to criminal identity theft. Identity theft can affect the victim's ability to get a job, rent an apartment, buy insurance, get a mortgage or get a car loan."
A year ago, at U.S. Legal Services, we warned about a serious identity theft issue that's timely once again: thieves stealing IRS refunds. Yes, the IRS had stopped more than $6.5 billion in fraudulent refunds on 969,000 tax refunds where identity thieves were known to be involved, but identity theft is still a major threat at tax refund time. Could you afford to have your refund stolen? Could your employees?
Identity Theft Protection Demand Expected to Spike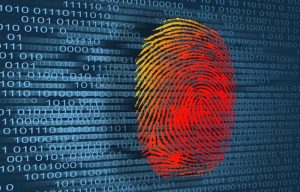 Demand for identity theft protection is expected to double, not surprising given what's happening with tax refunds and with the Equifax breach announced in September 2017 that was originally predicted to affect 143 million Americans. To add to the situation, on March 1, 2018, Equifax released a statement about additional ramifications of that identity theft incident. It identified "approximately 2.4 million U.S. consumers whose names and partial driver's license information were stolen, but who were not in the previously identified affected population discussed in the company's prior disclosures about the incident."
Identity theft danger is real, and it's everywhere around us. The only question is how you address it, for yourself and for your employees.
Identity Defender™ by U.S. Legal Services
With the Identity Defender™ plan enhancement, your employees will have access to U.S.-based agents, 24/7, with unlimited access to the Identity Theft Restoration Member Services team. Plan members will receive responses to their questions and concerns about identity theft, along with an ID Theft Consumer Guide, plus alerts whenever banks, government agencies and the like request a copy of their credit reports. These alerts are virtually real-time. The dark web is scoured, continuously, to detect selling or illegal trading of your employees' personal information, and here are even more benefits of Identity Defender™.
The reality is that it can take up to five years to address identity theft-related credit problems. Support your employees by offering Identity Defender™. Contact us online with questions or to get started, or call 1-800-356-LAWS (5297). Interested in a legal benefits plan for your employees? Contact us today!